Unifaun Online Integration
Shopify Unifaun Integration sync shipping details from Shopify store to your Unifaun Online konto. You can let the sync happen automatically and instantly when an order is received in Shopify store, or you can choose to control everything manually. The integration support all major transportation companies and all carrier services that are available in Unifaun Online. Supports multiple delivery agents simultanously, so each shipping option in the store can be mapped to different transport services. Enjoy!
When a new order is placed in your Shopify store, Shopify will immidiately notify Uniwin App about this event which in turn will trigger sync of the order details from the store to your Unifaun Online account. If you have automatic sync enabled (default), all this will happen instantly and you will be able to find a shipping label inside you Unifaun Online account few seconds after the order is placed in Shopify. For printing the label you must login to Unifaun Online and use the printing feature from the dashboard. The sync is done with XML posting into your Unifaun  Online account.
Each Shipping Zone or Shipping Option in your store can be connected to different carrier services or Printing Favorites in Unifaun Online. When you connect a Shipping Option to a carrier service it is called a Simple Mapping. And if you connect a Shipping Option to a Printing Favorite in Unifaun Online the it is an Advanced Mapping, because more advanced features are possible with this option.
The Simple Mapping is easy to do. On the drop down menu on the "Mapping" page you simply select your shipping option, and then the carrier name you want to connect it to and click on save button. This will create a shipping label for you when you receive new orders in your store.
For Advanced Mapping you need to first understand the Printing Favorite feature in Unifaun Online. Then you can create a valid Printing Favorite and connect it to your Shopify Shipping Option through our Uniwin App.
We recommend you to always start using the simple mapping and the change to Advanced Mapping if you need more features.
Check our screenshots and videos for better understanding!
SWEDEN:
1. Shopify app for Unifaun Online. Price: 20$ monthly including 1000 orders sync. This cost will appear on your Shopify invoice.
Install the app from here
2. Unifaun Online account. Price: starting from 125 SEK monthly.
Check plan from here. Send your order request to support@uniwin.se, we will call you to proceed.
3. Addon module OrderConnect (Orderkoppling). 200SEK excl. tax. every month.
Activate OrderConnect through Uniwin from https://uniwin.se/orderconnect/
DENMARK
Unifaun APIConnect: n/a DKK per måned
Unifaun XMLPosting: n/a DKK per måned
NORWAY
Unifaun OnlineConnect eller APIConnect
Årsavgift: 1800,- per år
FINLAND
Subscription Fee:    n/a Euro   (API Activation by Uniwin)
Compatibility: App is tested on PC with Internet Explorer and Google Chrome. App is NOT tested on MAC / Safari. If you experience any problem with the installation or features, please try with one of the tested browsers.
Technical or presales questions related to this Shopify app: support@uniwin.se
Questions related to nShift Delivery system or Delivery Checkout:  please contact nShift https://nshift.com/support
1.  Install the app from
https://apps.shopify.com/unifaun
2. Sign up for Unifaun Online account, if you don't have one already.
Click on the suitable links on the right side for going to the sign up page.
3. Enable the ERP-Connect (Orderkoppling) on your nShift Delivery account. Contact nShift Support.
4. Connect your Shopify shipping option with Unifaun Online Printing Favorite for Print Ready shipping label, or use simple mapping for getting started easier. Check our video guides.
5. Make a test order from Shopify. The shipping label will be created in Unifaun Online immediately. Good luck!
Once an order is placed in Shopify store a shipping label will be created in Unifaun Online immidiately. You can disable the Automatic sync and control this flow manually if you prefer that. Just go to Manual Sync tab and click on sync icon.
The app let you do an amazing fast setup for a basic sync, or you can use Printing Favorites feature to setup a more advanced sync that creates a ready to print shipping label. Both setup support all major shipping companies and almost 200 different service types.
Multiple independent configuration
Each shipping option in Shopify store can be mapped to different carriers and service type independantly. That mean you can setup a shipping zone one carrier and another shipping zone to another carrier.
Tracking Link can either be Unifaun Link provided by Unifaun, or it can be Carrier Tracking Link/Tracking Number  provided by the carrier. You can select which one to retrieve into the app. Tracking number / link will be available from the Shopify order. For using Carrier Tracking Number you will need the Unifaun Plus membership with Track&Trace feature, and your free TrackBackDiscard addon must be enabled.
CN22/CN23 Customs Information
CN22/CN23 customs information are synced and made available on Shipping label.
Receiver adr, phone number, mail, shopify order number etc.
Release notes and Roadmap
2023/07/11 Bugfix/Improvement:
Fixed print shipping label option without login into Unifaun dashboard
2023/05/31 Bugfix/Improvement:
Fixed the wrong error message shown if invalid credentials entered in account settings tab
2023/04/07 Bugfix/Improvement:
Remove subscription status conditions from printing favorites and orders tab
2023/03/27 Bugfix/Improvement:
Fixed Manual Sync Tab error message
2023/03/22 Bugfix/Improvement:
Fixed customs value is sent to nShift dashboard without discount when a discount code is used
2023/03/20 Tweak:
Updated all API to latest version 2023-01 to avoid deprecated issue
2023/01/30 Tweak:
Added the options to create both CN23 documents and commercial invoices in Customs Information Tab
2022/12/30 New Feature:
Added option to create labels per order or per product
2022/11/16 Tweak:
Added compatibility to share Shopify_Note_Attribute section with other apps
2022/11/07 Tweak:
Customs sync improved, added option to sync customs value without VAT for UK orders
2022/09/19 API update
Removal of deprecated Shopify API calls so we are updated to the new latest API version for metafields.json.
2022/07/04 Bugfix/Improvement:
Modified spam protection rules to avoid blocking valid sync
2021/12/17 Tweak:
Shopify Platform compatibility update, App Bridge 2.0
2021/10/24 Tweak:
Order Prefix Support added. Multistore feature. This feature will help to uniquely identify orders from multiple stores in nShift dashboard
2021/10/01 Tweak:
Shopify deprecated API call has been updated.
2021/08/04 Tweak:
Resolved the delete option issue in the mapping and printing favorites tab

Improved Fulfill & Get Tracking URL option from more actions
Undefined index notice issue resolved
2021/07/10 Tweak:
Carrier calculated rates

have been

im

proved
2021/06/28 Tweak:
Shopify deprecated API call has been updated
2021/06/15 Tweak :
UK is removed from our customs feature's EU countries list
2021/05/26 Bugfix
Customs Feature to support domestic orders #F3361
2021/02/12 Shopify order number is synced to field "Shipment Reference" / Sändningsreferens
2021/01/22 Improvement on Customs Information. Goods/GBP.
29/07/2020 Track link issue has been fixed.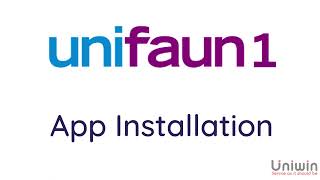 Installation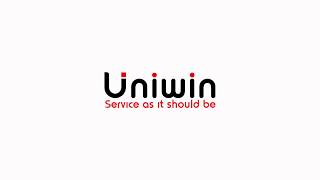 Connection Setup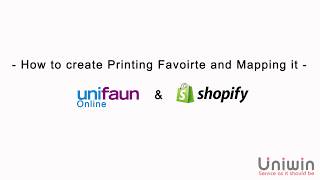 Advanced sync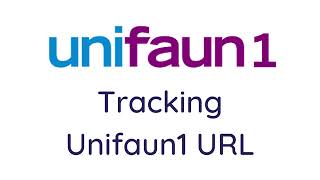 Tracking - Carrier Tracking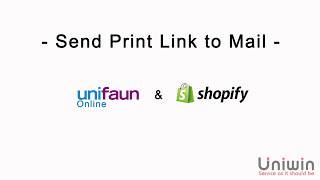 Link to Print feature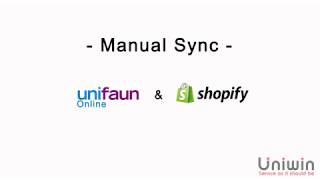 Manual Sync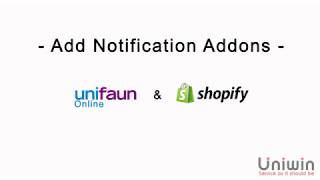 Notification Addons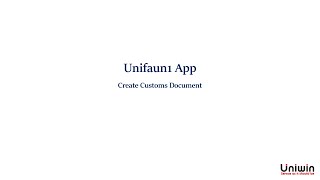 Create Customs Document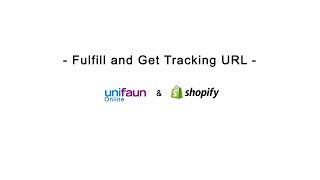 Fulfill and Get Tracking URL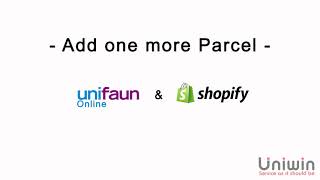 Add one more Parcel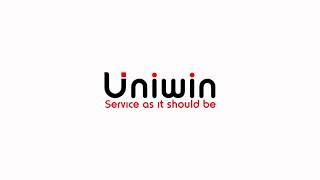 Print Label
Installation

This video shows you how to install the Shopify Unifaun app. It lets you connect to Unifaun Online or Pacsoft Online

Connection Setup

This video shows you how to connect your Shopify store with your Unifaun or Pacsoft account using the Unifaun app

Advanced sync

You can chose to do a basic sync or and advanced sync. Basic sync is done by mapping a shipping option with a carrier service directly from within the app, the advanced sync is done by using the Printing Favorite feature from Unifaun Online. This video shows how you do an advanced sync by adding a Printing Favorite in Shopify Unifaun Integration and map it to a Shipping Option.

Printing-Favorites.pdf

Tracking - Carrier Tracking

Tracking Link feature. Retrieve Carrier Tracking URL. You will need the Unifaun TrackBackDiscard addon

Link to Print feature

Link to print is a flexible function that means you can allow someone else to receive an e-mail with a link to a document, instead of you using your printer to print the item sent. The person printing the document does not need his or her own login to Unifaun Online. This functionality is particularly useful when you can prepare a printout for someone who needs to send something to you or to someone else, and where you want to control transport.

Link to print.pdf

Manual Sync

This video shows to you, How to sync an order manually to Unifaun online.

Notification Addons

This video shows to you, How to enable Notification Addons

Create Customs Document

This video shows you how to create the customs document through the Unifaun1 app

Fulfill and Get Tracking URL

This video shows you how to use the "Fulfill and Get Tracking" feature of the Unifaun app in Shopify.

Add one more Parcel

This video shows you how to add more than one parcels within the already has been created label in Unifaun Dashboard.

Print Label

This video shows you how to print the label from the order page.
Enable sync
By default sync is disabled. Just check on the checkboxes to enable sync, and click the SAVE button.
Connecting to nShift Delivery
You have to purchase/enable the ERP-Connect addon (orderkoppling xml posting), before you can connect the Shopify app to it.
Uniwin is reseller of this addon from Unifaun, you can order it through us for reduced price. Check section "Requirements & costs" for more details.
Connecting you app is straight forward. Just open the Shopify app and type your nShift account username and password and select Unifaun Online (default) in the drop down menu if your account is from Unifaun. Check the video on https://uniwin.se/integrationer/shopify-nshift/
Add a sync option
You can map any of your shipping option with any carrier service from Unifaun. As an example, if you want to use DHL Express for your Standard Shipping, do like this:
Step 1: Select "Standard Shipping" in Shipping Options.
Step 2: Select "DHL" in Shipping Company
Step 3: Select "DHL Express 12:00 Domestic" in Service Type.
Step 4: Click on "Add Mapping". Now there will be added a mapping under the section "Current Mappings"
Step 5: (optional) If if want to add any additional attributes to shipping label, click on the EDIT button for this mapping. If you leave all attributes empty, then your shipping label needs to be finalized before it can be printed; until then the shipping label will have status "Invalid" in your Unifaun interface.
Check the video on https://uniwin.se/integrationer/shopify-unifaun/
Manual Sync
A valid "Mapping" must be created before you can use the Manual Sync option.
Step 1: Click on "Manual Sync" link
Step 2: Find the ORDER that you want to create shipping label for, and click on the sync button ">>" for creating the label in Unifaun.
Note: If a valid mapping does not exist for the selected order, it will show an error.
Check the video on https://uniwin.se/integrationer/shopify-nshift/
Link to print
Step 1: Login to your Unifaun Online / Pacsoft Online and enable the Link to print option from your existing Printing Favorite or create new Printing Favorite with Link to Print option.
Step 2: Open Shopify App and type the name of the printing favorite in field "Printing Favorite Name" and click "Submit"
Step 3: When mapping a shipping, now please select Printing Favorite on "Shipping Company" and select your created Favorite afterwards.
Step 4: Create a new order from your shop using the mapped shipping option.
Step 5: Click the Print button from the respective order then you will receive the mail with pdf link.
For more detailed instruction: Link to print User Guide.pdf
Are there additional costs?
No, your only cost is 20$ monthly for up to 1000 orders per month. If you need any technical help with your webshop, that is not related to this app, then it will be billed our ordinary hourly rates.
Support Included?
All support through email is free
Can I change Plans or cancel at any time?
Of course. You pay for each starting month.
I can't process orders older than 60 days
Only the last 60 days' worth of orders from a store will be accessible from the order resource by default safety restriction on Shopify's end.
Do you have any technical documentation?
Please contact us with information about what kind of technical information you need, we will provide!
How to print a INVALID status label?
Advanced Mapping is when you associate a Shopify Shipping Option with a Printing Favorite in Pacsoft Online. Simple Mapping is when associate a Shopify Shipping Option with a carriers service using the drop down selection menu. A valid shipping label that is ready to print contains all necessary variables. When you use the Simple Mapping some of those necessary variables are not filled in, so the label will have status INVALID. You have to then open the shipping label by clicking the small arrow sign near the label and fill in the missing values for finalizing the shipping label. Then you can print it.
Unifaun application automatically sets every order to status fulfillment "Open", How can I avoid this?
The usage of tracking in our app is causing this. When tracking is enabled, Uniwin app sets the status to open. To avoid this fulfillment status, you have to disable the tracking method by setting it to None.
How do I get fulfil and tracking feature in Unifaun1?
Error: You don't have permission to access /ufoweb-prod-2017xxxxxxxx/order on this server
If you get this error, you might not have enable your ERP Connect (Orderkoppling) or the credentials are wrong.
– Please check your credentials.
– Please follow our provided instruction to enable XML posting.
If you need any help, please contact our support.
I get status INVALID on shipping labels
When you are mapping a Shopify shipping option (for instance Standard Shipping) to a carrier service (for instance DHL Express) then there are several values necessary to make the label VALID, and those values are obviously not set. So map your Shopify shipping option to a Unifaun Printing Favorite to get a VALID label. You find video guide and written PDF instruction on our website.
Sorry you do not have active status for subscription. please click on continue to get approve.
There were some problem while installing the app, please reinstall it
Error message: There were some problem while installing the app, please re-install it.
Possible problem: You get this message when you try to access any one of this app's feature or when you do any changes and give save in the app settings, but its been a while or opened the app page long time ago in Shopify.
Possible solution: Due to security purposes we have a short session span in our Shopify apps try to re-open the app so there won't be issues. Otherwise try multiple browsers.
The integration is tested on PC with Internet Explorer and Google Chrome. App is NOT tested on MAC / Safari. If you experience any problem with the installation or features, please try with one of the tested browsers.
Unifaun OnlinePrinter Java issues
Uniwin App is not ready for the new Unifaun Online Printer 2019. If you face printing issues within Uniwin App, please use the label printing features from Unifaun Online dashboard.
Unifaun's official notice about the new Unifaun Online Printer 2019-02-27:
Dags att uppgradera till vår nya utskriftslösning för utskrift av etiketter!
Har du inte redan uppgraderat till vår nya utskriftslösning är det hög tid att göra det nu. Med nya Unifaun OnlinePrinter slipper du få löpande frågor från datorn om att uppdatera Java.
<<--some content removed-->>
Detta behöver du göra för att uppgradera utskriftslösning:
1. Installera den senaste versionen av OnlinePrinter som du hittar under Hjälp -> Hjälpsida. Om du inte har rättighet att installera programvara på din PC eller känner dig osäker, kontakta först din IT-avdelning. Installationen behöver göras på samtliga datorer där Unifaun Online används för utskrifter.
2. Därefter byter du till den nya utskriftslösningen i Unifaun Online via menyn Inställningar -> Utskriftshantering. Genom att klicka på "Aktivera Unifaun OnlinePrinter client" aktiverar du den nya utskriftslösningen. Ändringen gäller för alla som använder kontot, oavsett från vilken dator det sker.
För dig som använder Mac har vi ett begränsat stöd. Läs mer under hjälpsidorna (Unifaun OnlinePrinter på Mac).
Har du frågor, tveka inte att kontakta vår support!
Error Message: "No shipments found, please check your tracking link"