WooCommerce Posti Smartship Integration

Make your shipping easier!
Orders will create shipping label in Posti Smartship automatically or manually as your preference
Support quick configuration of transportation companies (ETA 2017 May)
Feature for mapping each shipping option in store to different shipping services from different carriers
Track & Trace feature saves tracking link in your order (ETA 2017 May)
Support for using Printing Favorites
Option to save several mandatory shipping attributes directly in the plugin settings for further time saving (ETA 2017 May)
Posti Smartship Integration – WooCommerce
WooCommerce Smartship Integration will sync shipping details to your Posti Smartship account. You can do manual or automatic sync. This app supports all Posti shipping services, but only limited support for SmartPOST Pickup Location.
This product is recommended for you if you use Posti for your shippings.
Read more: Click here (English)
This app will create shipping labels in your Transport Administration Systems (TA) Posti Smartship. For each order in your store, you will get a synced shipping label into your Smartship account either completely automatically when the order is placed, or you can initiate the posting manually later. You can specify most of the required values for a valid shipping label directly from the settings within this app. (ETA 2017 May)
All service types are listed for quick mapping. Supports multiple delivery agents, so each shipping option in the store can be mapped to different transport services. Enjoy!
Sync MANDATORY VALUES
Most of the mandatory values can be configured directly in the plugin, it will save you lot of time on manual editing from the Smartship interface.
If you are curious about any specific feature or any technical details, please contact us right away!
Requirement:
Smartship Account + Enabled API
This video shows you how to create an API key in your Posti Smartship account. This key is needed for connecting WooSmartship plugin to your Smartship account.
Step 1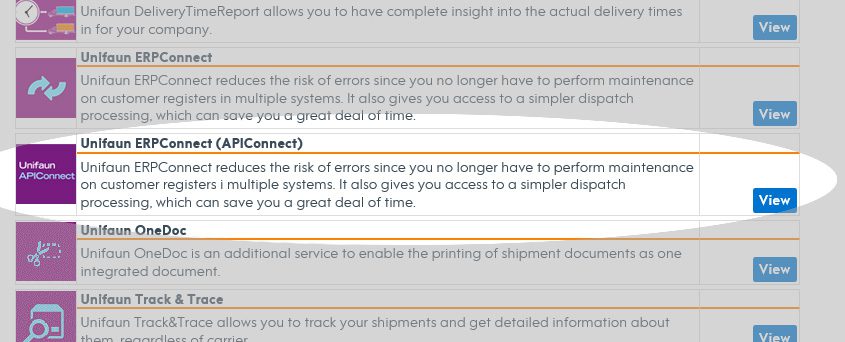 For connecting WooSmartship to Posti Smartship you have to first purchase and enable the Unifaun ERPConnect APIConnect addon.
You do it by logging into Posti Smartship and click menu WEBSHOP, and there you click on "Addons to system", and choose the Unifaun ERPConnect APIConnect addon. An additional cost might apply for this addon.
Step 4a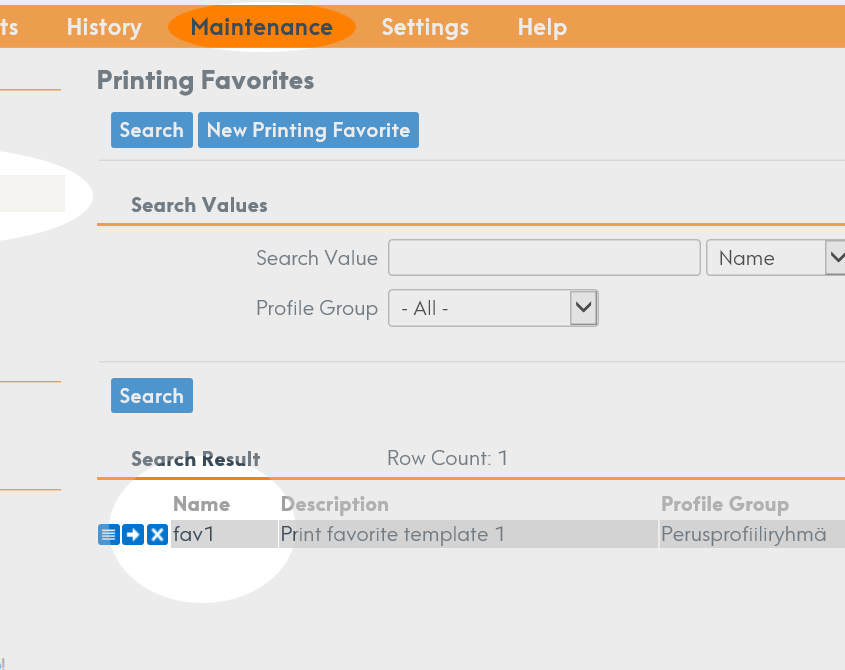 Printing Favorites
Step 1: Login to your Smartship account and create a Printing Favorite. You do it under MAINTENANCE -> PRINTING FAVORITES -> NEW PRINTING FAVORITES. In this examle we are naming it "fav1"
For more detailed instruction: Printing Favorites User Guide.pdf
Enable sync
By default sync is disabled. Just check on the checkboxes to enable sync, and click the SAVE button.
Are there additional costs?
No, your only cost is 20$ monthly for up to 1000 orders per month. If you need any technical help with your webshop, that is not related to this app, then it will be billed our ordinary hourly rates.
Support Included?
All support through email is free
Can I change Plans or cancel at any time?
Of course. You pay for each starting month.
Do you have any technical documentation?
Please contact us with information about what kind of technical information you need, we will provide!