Shopify Fraktjakt Integration
Make your shipping easier!
This Shopify Fraktjakt App is a basic integration between Shopify and Fraktjakt. It works well, and it simply syncs the customer details from each Shopify order into Fraktjakt. It supports manual and automatic sync. Once the details are synced, you have to access your Fraktjakt account and finalize the shipment from there. The price for this app is 10$ per month and it will be billed on your Shopify invoice. You have 14 days trial period on this app.
This product site is updated: 2021-04-22 (price corrected)
Latest app released: 2021-03-12
Release Notes
2021-03-20, Improvement:
Feature for fulfillment is improved, so its faster and easier to use now.
2021-03-17, Improvement:
Manual Sync flow improved, so you remain on same page after sync.
2021-03-12, Security update, Tweak:
Security update: updated for using HTTPS everywhere.
Tweak: Minor corrections on sent parameters to Fraktjakt T/A.
2021-02-17, Bugfix: Weight sync issue has been solved.
2020-08-04, Version 1.1.8, Tweak: Manual Sync tab improved.
2020-07-17,  Version 1.1.7,  Tweak: Shopify depreciated Api call have been updated.
2020-05-11, Version 1.1.6, Tweak: Order Reference Issue has been fixed.
2019-12-19,  Version 1.1.4,  Tweak: Automatic Sync Tracking URL in Manual Sync
2019-09-19, Version 1.1.3, Tweak: Order Tracking URL changed api with www as suggested by fraktjakt
2019-09-03, Version 1.1.2, Tweak:
Added Order Tracking URL with fulfillment status.
Automatic and Manual Sync Feature For Order Tracking URL done.
Tab based UI.
Address 2 issue syncing with fraktjakt dashboard fixed.
2019-05-20, Version 1.1.1, Tweak: Automatic and Manual Sync toggle Feature done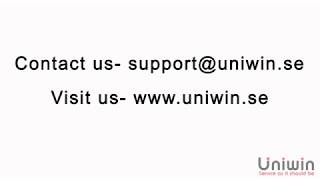 Installation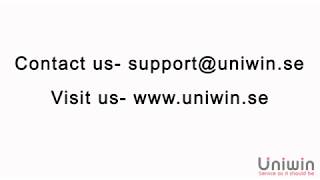 Connection Setup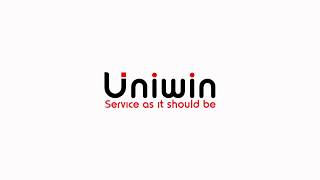 Tracking URL
Installation

This video shows you how to install the Shopify Fraktjakt App. It lets you connect to Fraktjakt Account

Connection Setup

This video shows you how to connect your Shopify store with your Fraktjakt account using the Fraktjakt app

Tracking URL

This video shows you how to enable Tracking URL in Uniwin Frackjakt APP
There were some problem while installing the app, please re-install it.
Error message: There were some problem while installing the app, please re-install it.
Possible problem: You get this message when you try to access any one of this app's feature or when you do any changes and give save in the app settings, but its been a while or opened the app page long time ago in Shopify.
Possible solution: Due to security purposes we have a short session span in our Shopify apps try to re-open the app so there won't be issues. Otherwise try multiple browsers.